"RS4 Home x HEY" enchants the moma design store
Rafael Rodríguez, CEO of gaming table manufacturer RS ​​Barcelona, ​​has teamed up with Hey Studio founder Verònica Fuerte to release a special edition of his football table called "RS4 Home x HEY". With an eye-catching color palette reminiscent of pop art culture, the design has turned heads MoMA Design Store and is now part of the museum's exclusive selection. The duo chose to redesign the RS4 model for its unique combination of iroko wood and steel, elegant features and functional adaptability.
Now, 'The RS4 Home comes with a manifesto for real and authentic fun,' writes Rodriguez. "It's a statement of intent to regain the good habit of playing active games with family and friends. Maintaining the good habit of gambling. Decrease screen time. Turn off the TV, game console, and mobile device to connect with your people. Putting aside immediacy and instead liking the moments we experience. To celebrate that all of us together don't need excuses to let the time pass unhurriedly.'

all images © Meritxell Arjalaguer
lively, unconventional and without restrictions
During RS Barcelona (see more here) composed the design, Hey Studio (see more here) brought its creative branding approach to the foosball table and introduced a color combination that is powerful, eye-catching, trendy, vibrant, unconventional and unconstrained. Ultimately, this color freedom invites play and spreads Hey's passion for color. 'With this special edition, the RS4 Home x HEY foosball table comes with a bold artistic touch,' remarks Verònica Fuerte.
Thanks to its refreshing aesthetic, the RS4 Home x HEY foosball table now bears the design signature of MoMA Exclusive. As part of MoMA Exclusives, products must go through a selection process like no other: a set of 8 criteria that ensure each item fits well, in line with MoMA's vision of good design. That museum The curatorial department then evaluates the product. Only items that pass these two steps can successfully become part of the selection.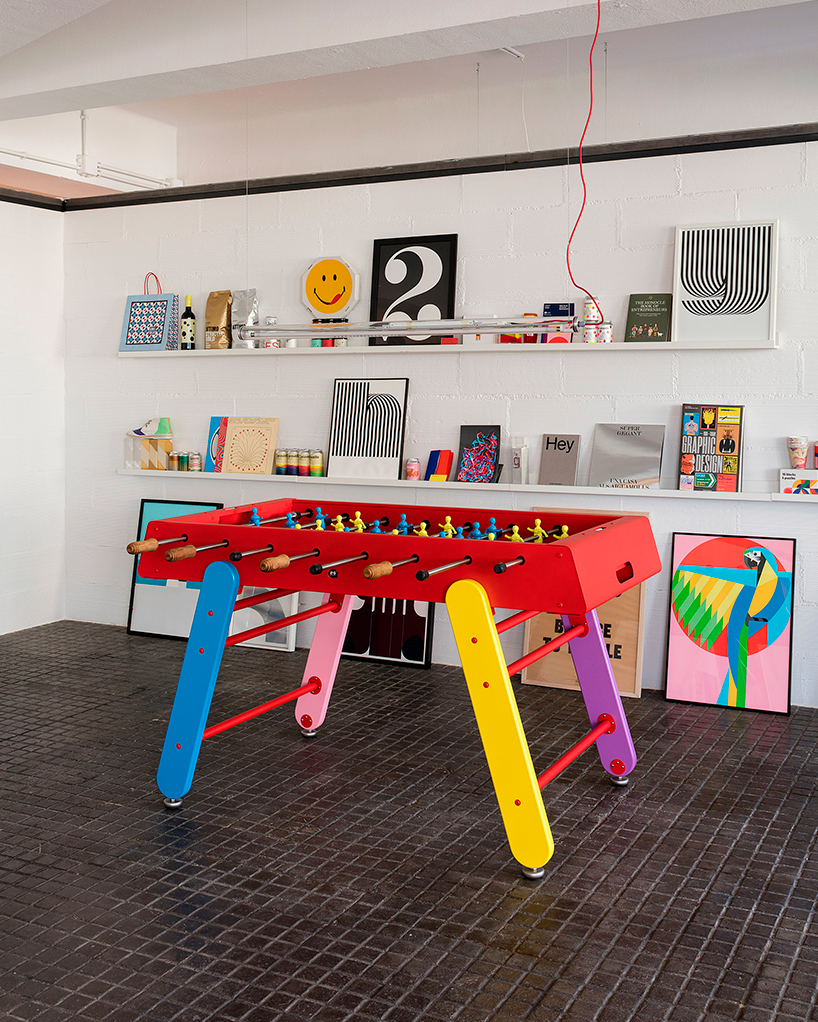 colorful, eye-catching, lively, unconventional and without restrictions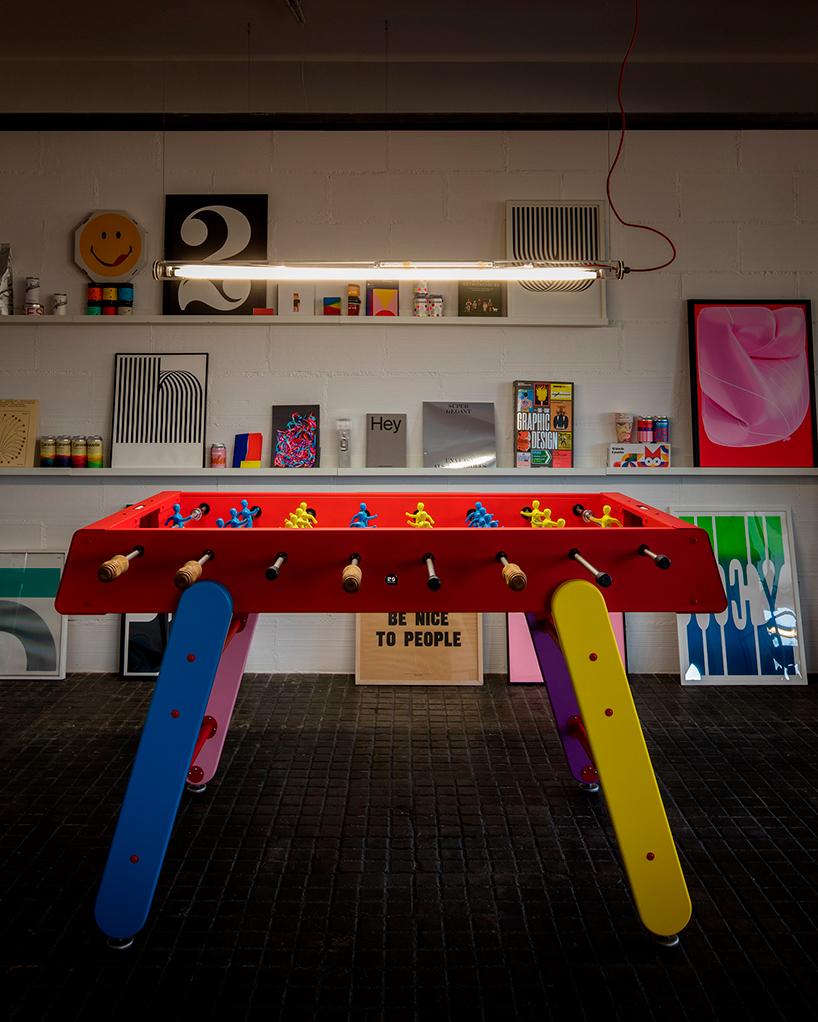 The original RS Barcelona RS4 table, colorized by Hey Studio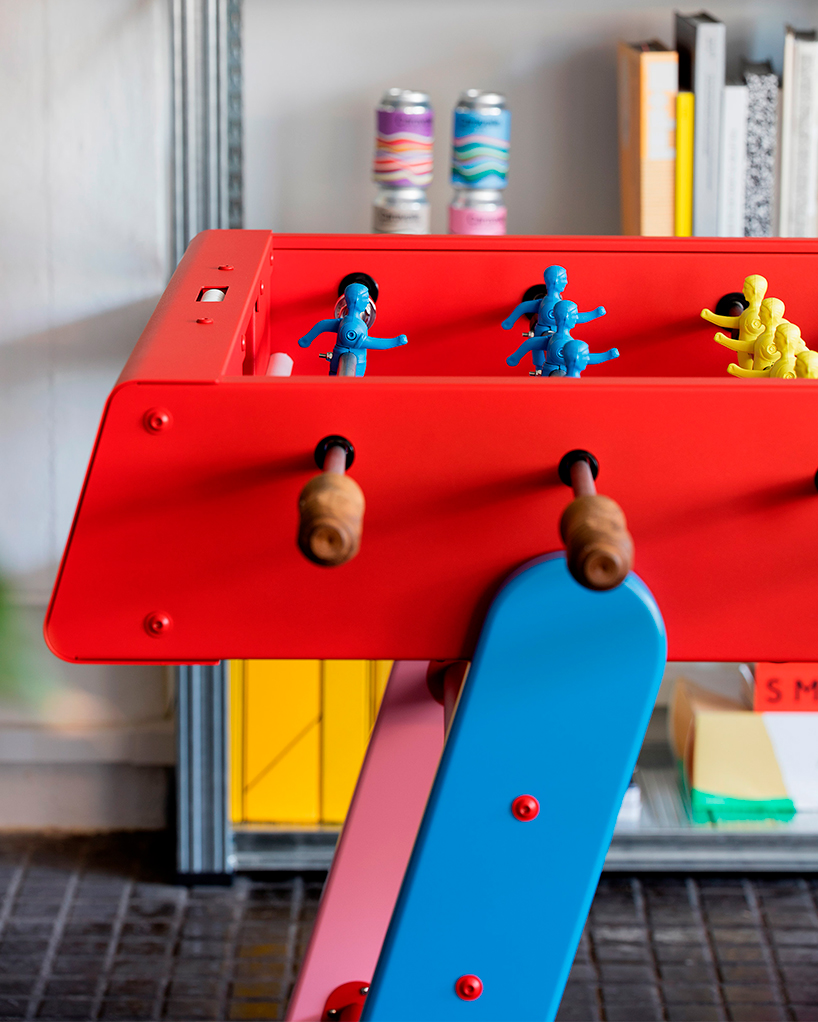 Steel, iroko wood and pop art colors come together in a pleasant combination and balance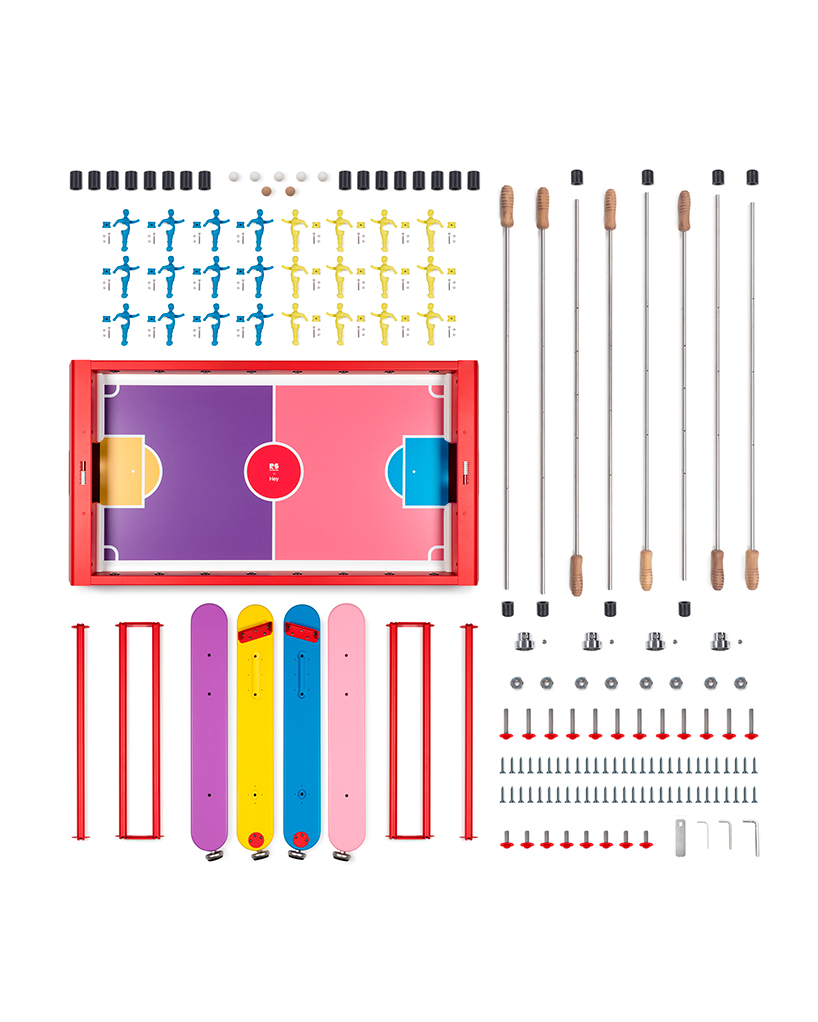 The football table is supplied disassembled and delivered flat for easy setup at home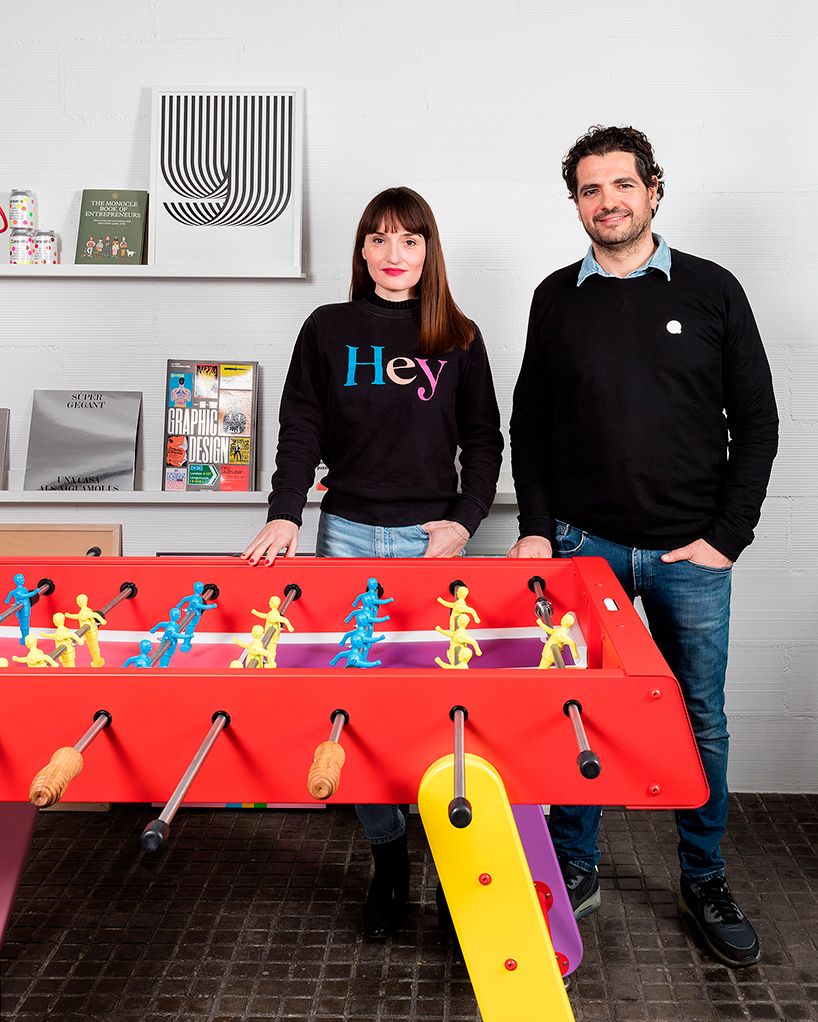 Verònica Fuerte, Founder of Hey Studio and Rafael Rodríguez, CEO of RS Barcelona