thomas mair extends the life cycle of a coffee machine
The modular Kara sets a more sustainable standard for home appliance design coffee machine is built repairable, recyclable, and durable. To reduce landfill waste and extend the life cycle of each product, product designer Thomas Mair assembles the machine from simple, clearly labeled modules that can be easily swapped out without any prior technical knowledge.
With an attractive design that adds a pop of color to the kitchen, Kara prompts the user to fix the machine when problems arise, with the integration of easily labelable components, a written instruction manual and an interactive touchscreen that guides the maintenance process.

Each module is easy to remove without special tools | all images courtesy
a modular design that makes repairs more accessible
Thomas Mair states: "The way we deal with electronics is fundamentally broken. If a device breaks, we don't fix it, we replace it. If we do that, it's estimated that only a fifth of electronic devices will actually be recycled. That is not and cannot be sustainable." Get on your way to fix this problemthe designer conceives an alternative way of designing and building electronics – one that considers the entire life cycle of the product and promotes maintainability and repairability while minimizing waste. The result is a trendy modular coffee machine design where repair is the only logical choice.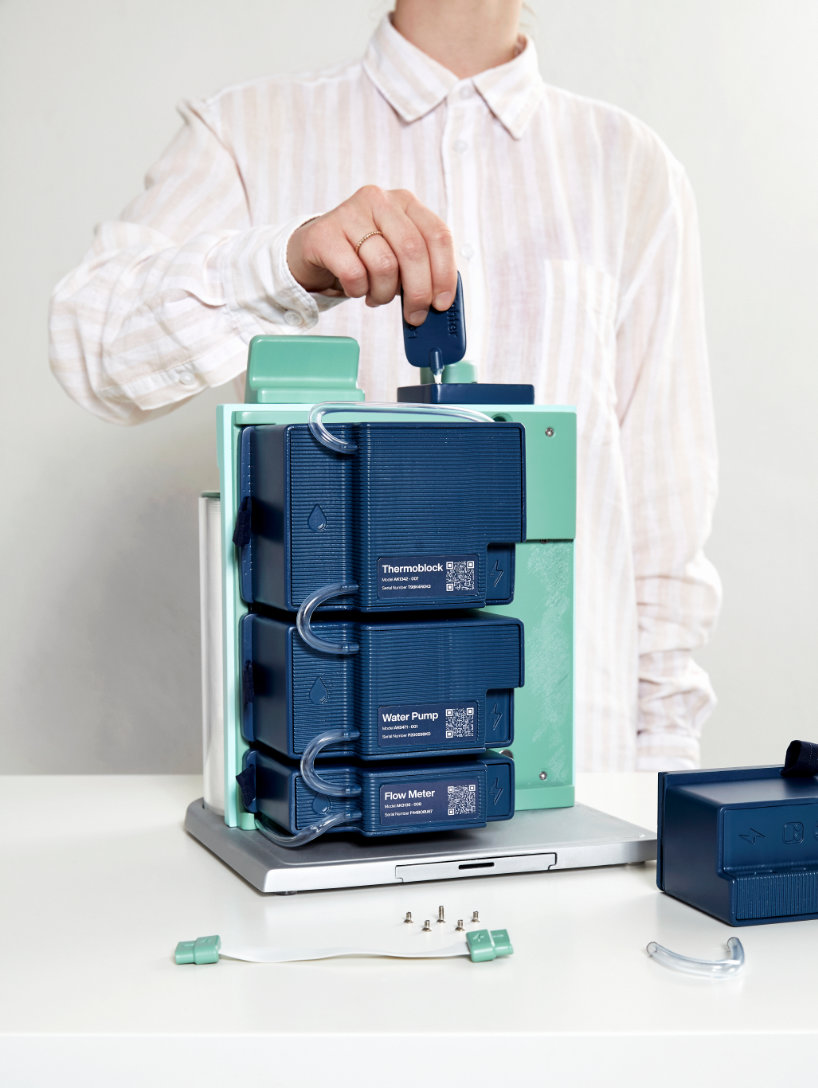 Kara coffee machine by Thomas Mair
Therefore, the Kara coffee machine is designed to be easily repaired without the need for any special tools or technical knowledge. The case is designed so that any part can be 3D printed if you don't have access to its original replacement, and technical components – which are part of an open system – can be easily replaced or replaced. The machine is easy to disassemble and recycle, and uses different colors to distinguish individual plastic parts for ease of use, and also for an attractive design that livens up the kitchen.
Kara also leans heavily on design cues to communicate its repairability. Users interact daily with the front, which contains everything they need to brew their cup of coffee, while the hidden back is dedicated to maintenance and repairs. Meanwhile, internals are not hidden and are instead considered as part of the design. Labels also clearly show when something is in the right place, and alignment magnets make assembly a breeze. The supplementary operating instructions explain each step simply and logically, even for the layperson, while a small touchscreen provides information about the maintenance procedures.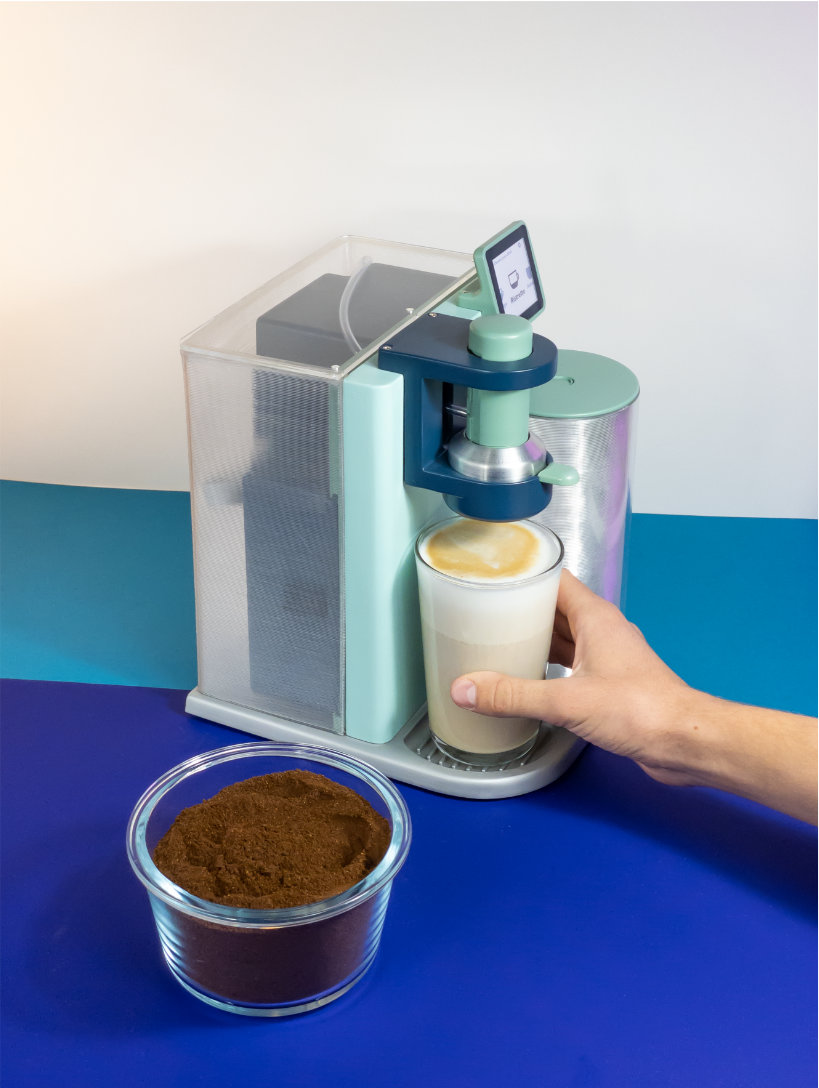 Kara in action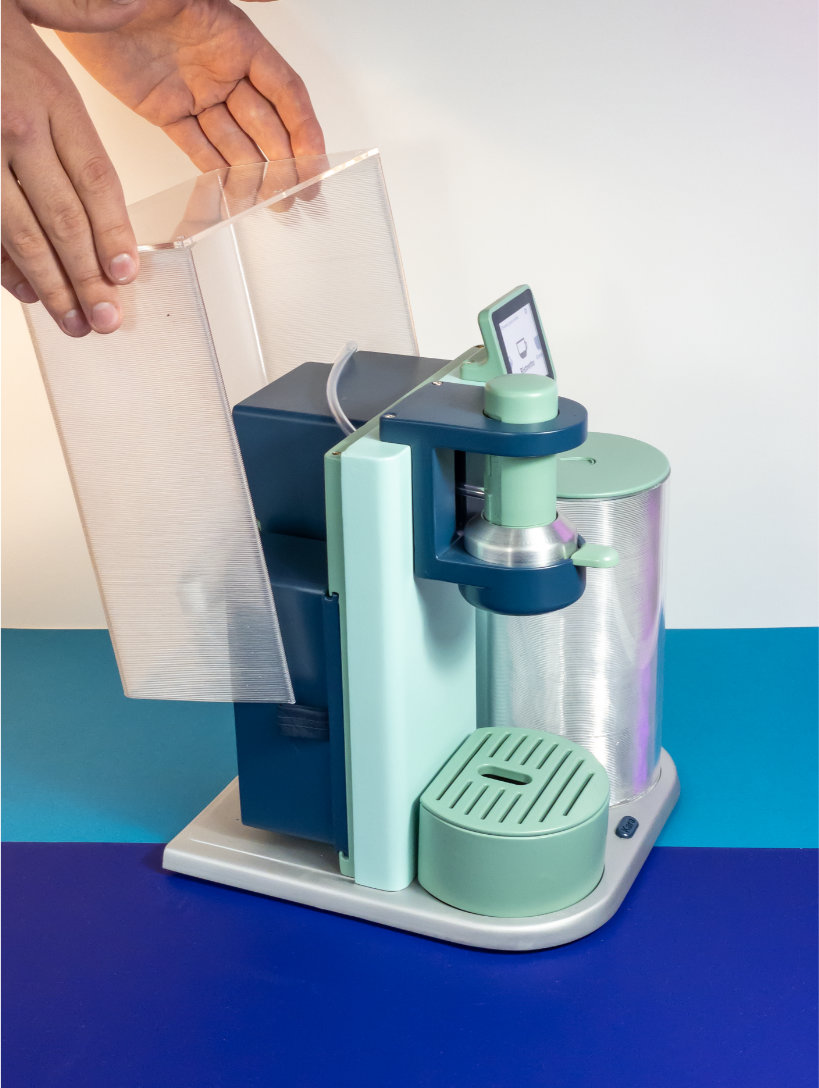 The transparent back can be easily removed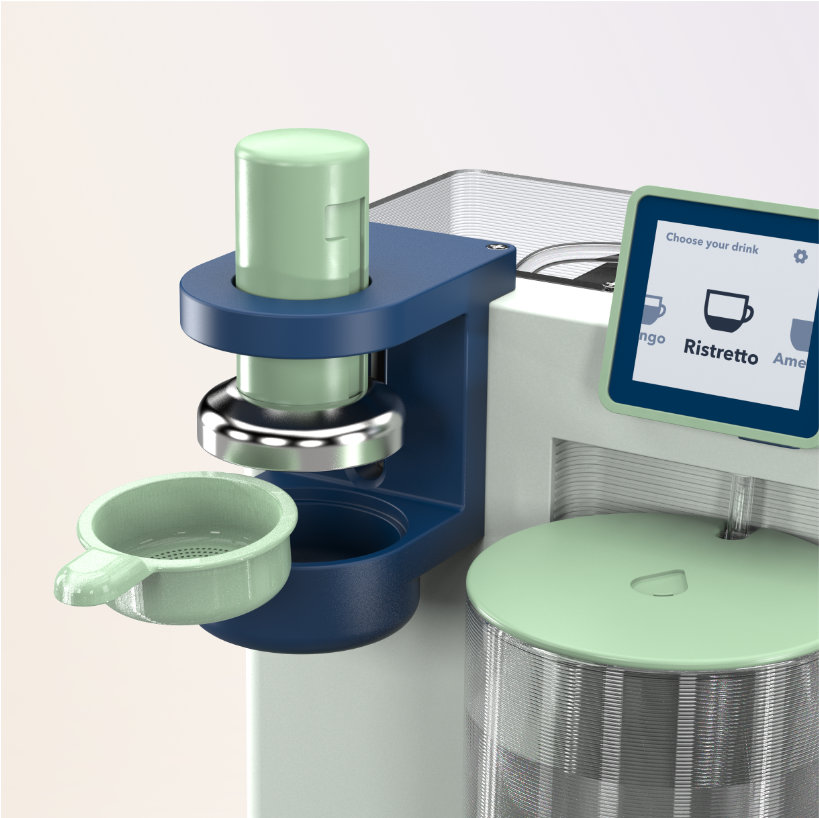 Kara's funnel and brew head assembly are modeled after a pusher and spoon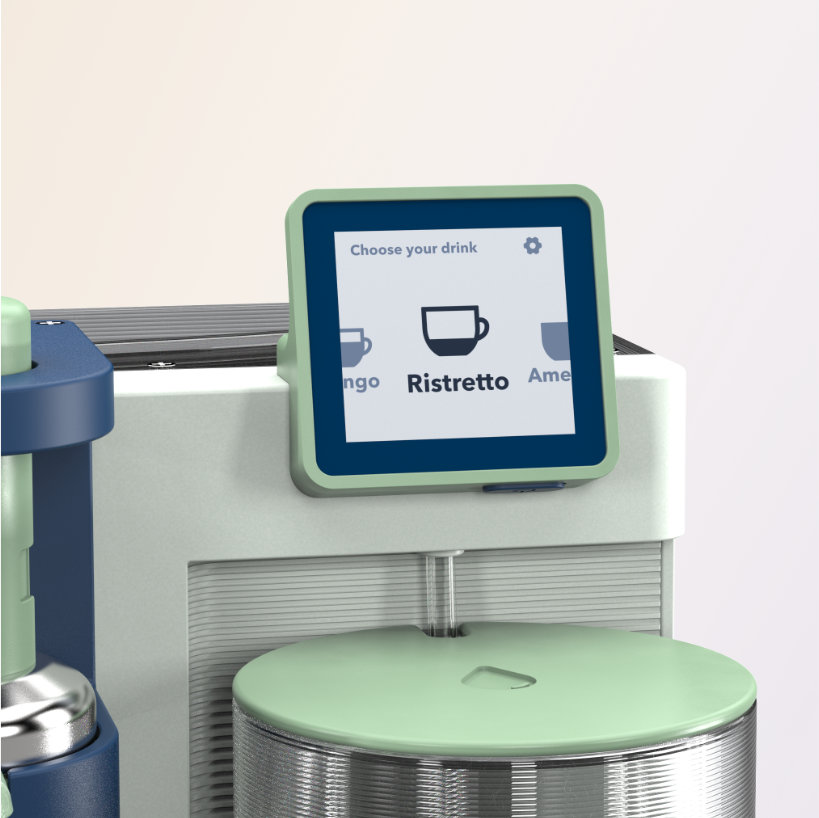 Kara's touchscreen is easy to use and provides information about maintenance and repairs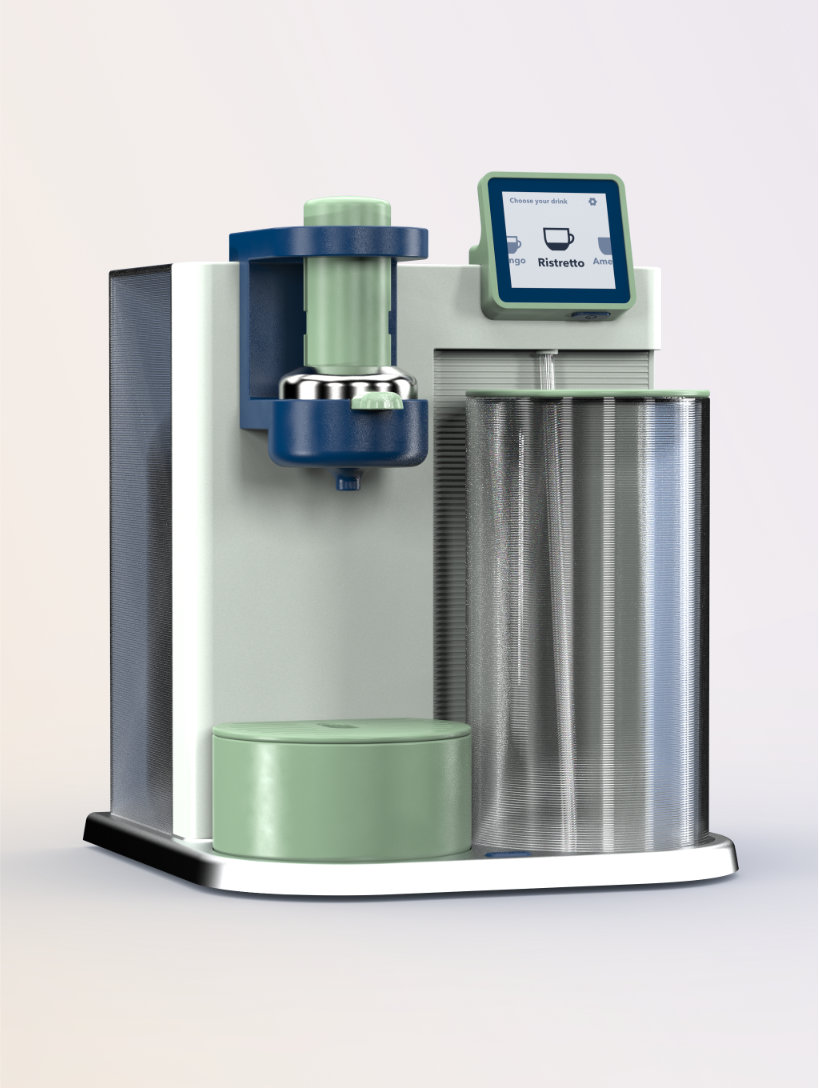 Kara's front panel contains everything the user needs to interact with it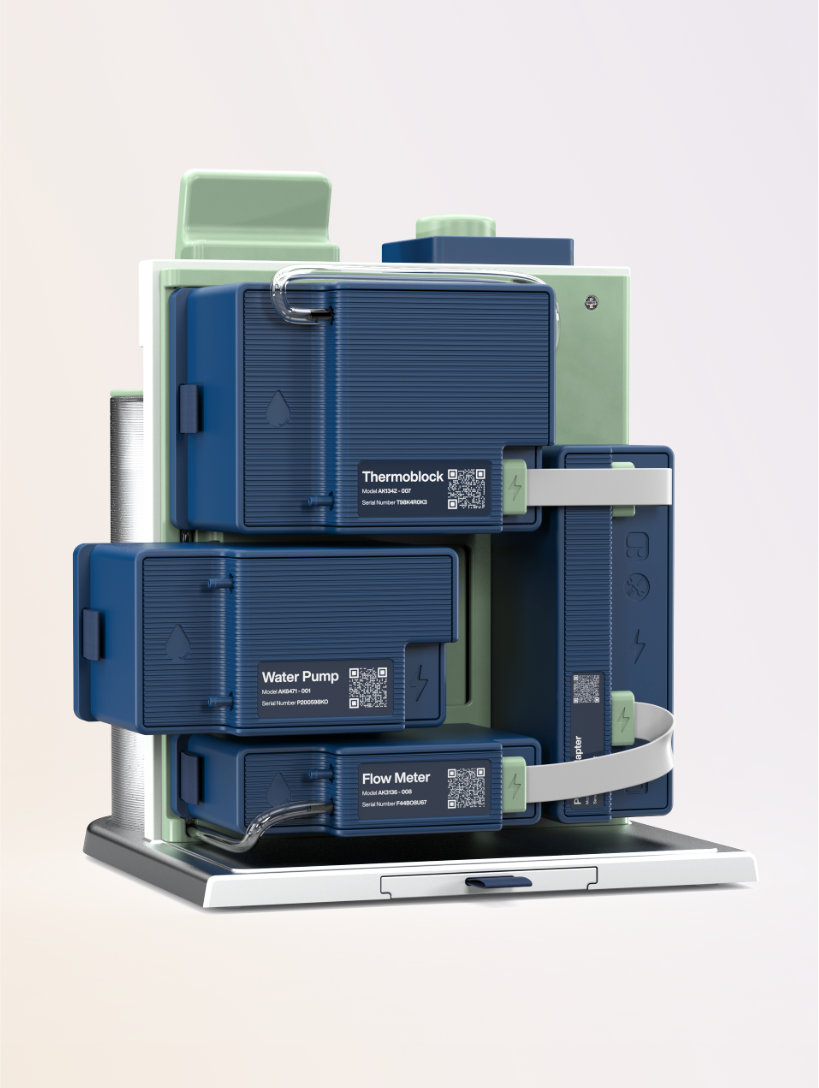 Kara's back is dedicated to repairing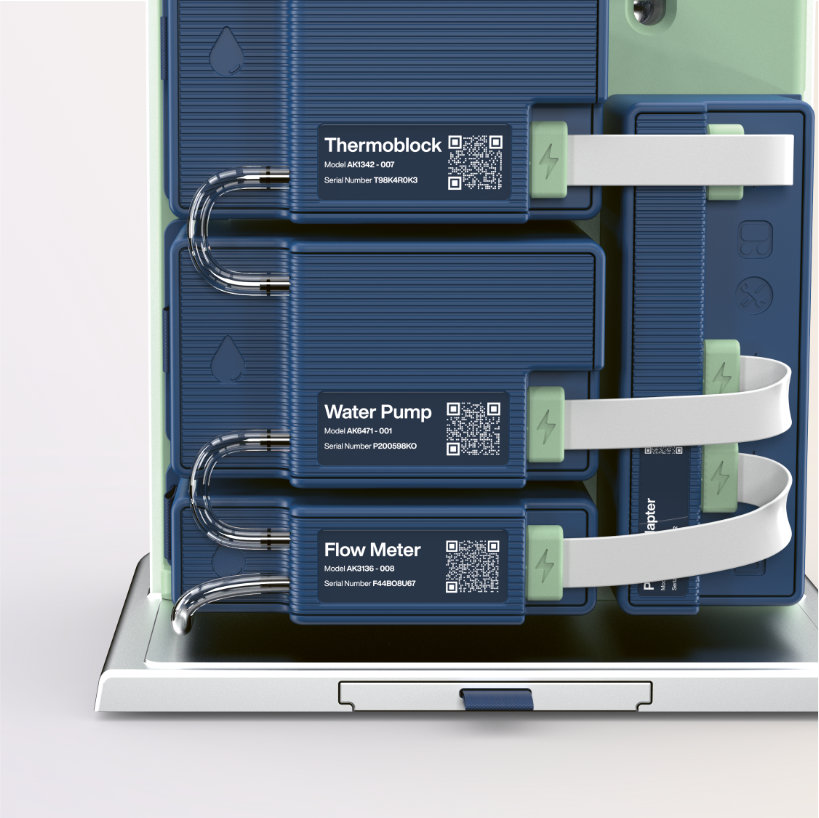 Each module has a QR code linked to a product pass providing information on materials, repair and recycling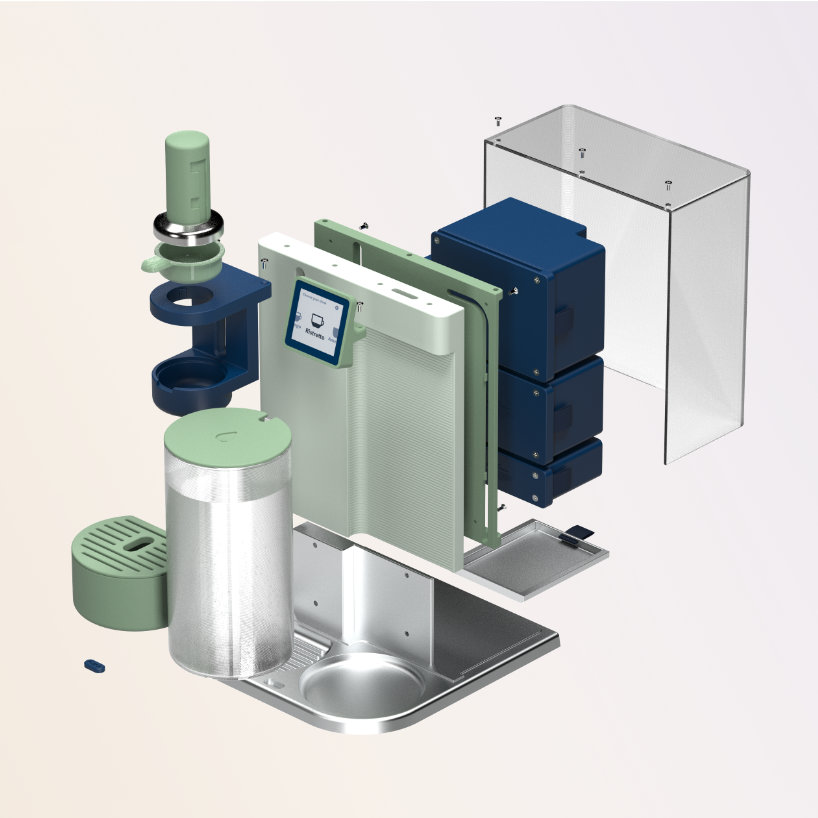 Kara is easy to disassemble and recycle. It uses different colors to distinguish individual plastic parts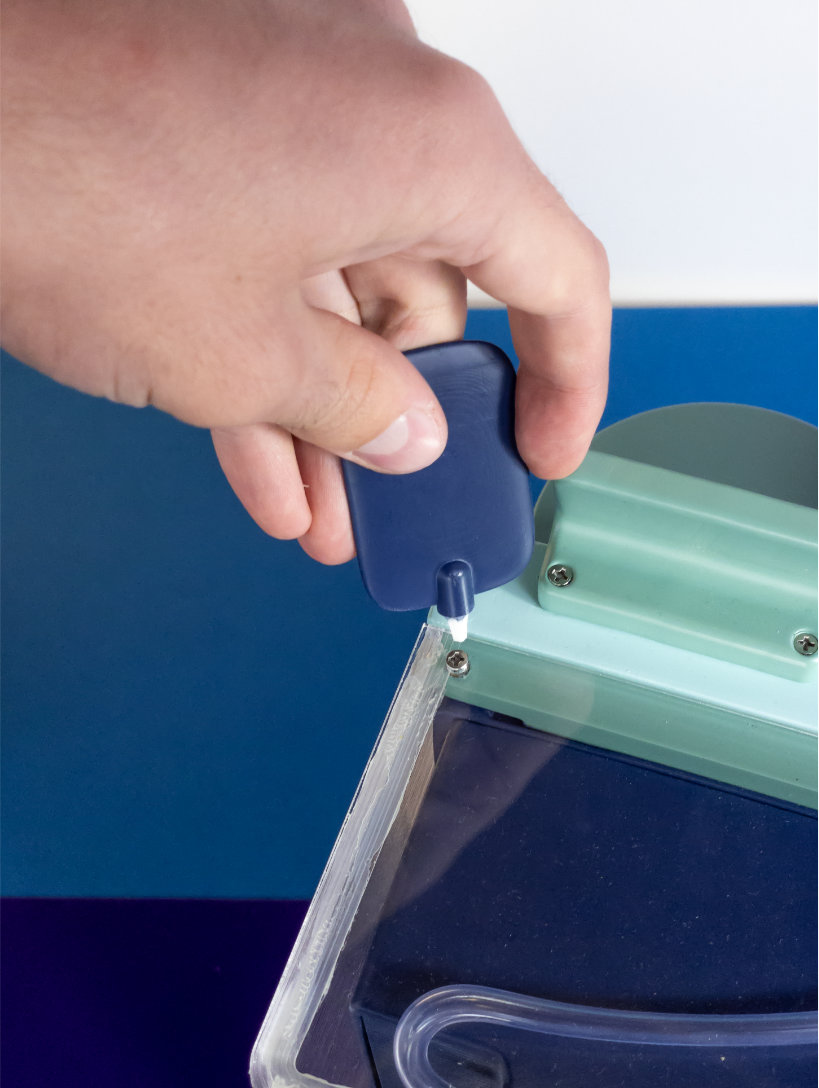 A screwdriver is stored in a small drawer in the base
Project info:
Surname: Kara
Designers: Thomas Mair
designboom received this project from ours DIY submissions Feature where we invite our readers to submit their own work for publication. Check out more of our readers' project submissions here.
edited by: ravail khan | design boom