the bright and interactive exhibit at Miami Art Week 2022
After his previous debut in Switzerland at the Design Miami/ Basel 2022, Rafael Lozano Hemmer's 'Pulse Topology' is coming too Art Week in Miami together with longtime Art Basel partner BMW i. The immersive installation consists of three thousand hanging lights that together form an undulating new landscape in Superblue Miami's sublime gallery space. Visitors are invited to engage with the interactive artwork, whose custom-made pulse sensors translate a person's heartbeat into a twinkle and pulsation light show.
The artist's interactive pulse treatment is presented as part of the first-ever full version electric BMW i7 Sedan, which will be on display alongside the installation until December 4, 2022. While the installation itself was unveiled on November 17, 2022, in time for Art Basel's 20th anniversary, Pulse Topology will be on display at Superblue Miami through August 2023.
Images © Antimodular Studio
rafael lozano-hemmer and bmw i imagine a sustainable future
"Pulse Topology" results from a common vision of Rafael Lozano Hemmer and BMW i a sustainable future. The installation, along with the interactive interiors of the electric BMW i7 sedan, shows how art and technology can come together to create human experiences and social connections. This endeavor promotes one of the key principles of BMW i – to create a contemporary understanding of luxury for this new era shaped by sustainability and digitization.
'Over the past 50 years, BMW has worked with some of the most creative and inspiring artists in the world,' says Marcus Casey, Vice President of Marketing, BMW of North America. 'More than just a way to showcase our brand, these engagements are an opportunity to authentically connect with new audiences.'
'We are thrilled to be collaborating with Rafael Lozano-Hemmer and Superblue Miami to present an artistic extension of Pulse Topology in the all-new BMW i7 during Art Basel in Miami Beach this year.'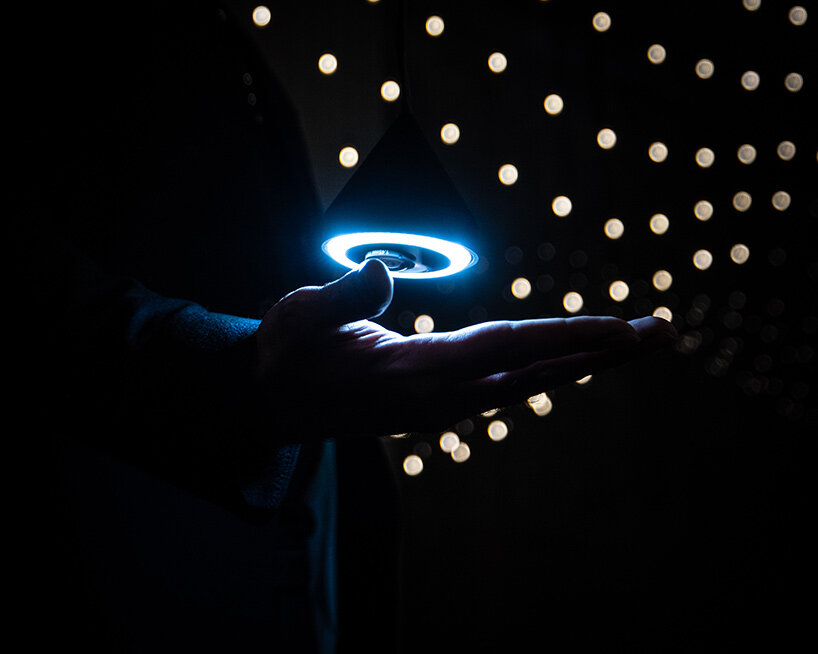 Custom-made pulse sensors record the heartbeat of the individual
translate invisible heartbeats into a tangible landscape
Pulse Topology becomes a platform for self-expression, translating individual heartbeats into a symphony of light and sound. The intimate and inner experience of one's own heartbeat is transformed into an immersive and tangible landscape for all to feel.
'Superblue is very excited to continue our collaboration with BMW i to bring Rafael Lozano-Hemmer's Pulse Topology to Miami as part of our suspension program. Lozano-Hemmer's fascination with the relationship between art and technology to create a sustainable future for discovery and community engagement is thoughtfully reflected in this exhibition,' notes Mollie Dent-Brocklehurst, Superblue's co-founder and chief executive officer.
'By visualizing the unseen, the human heartbeat, participants are able to see something that can only be felt and create a moment of social connection that is deeply human.'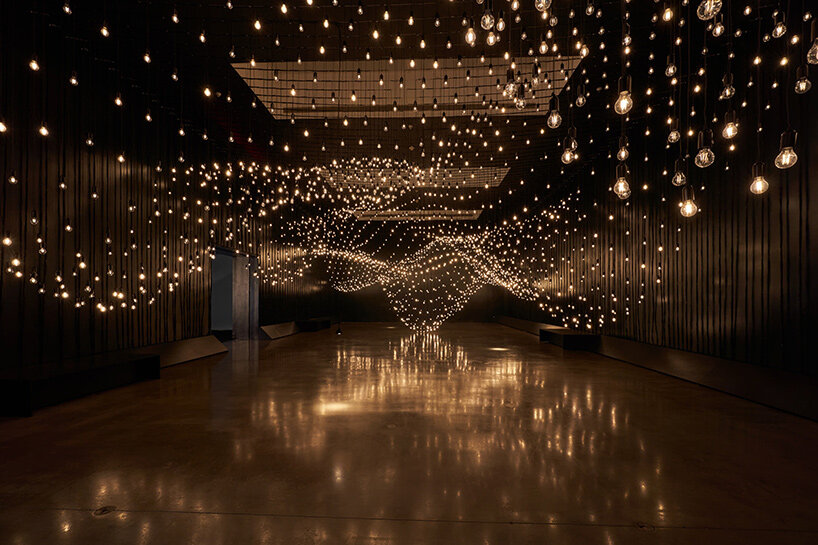 when a visitor interacts with the installation, their pulse is added to the roof of records above them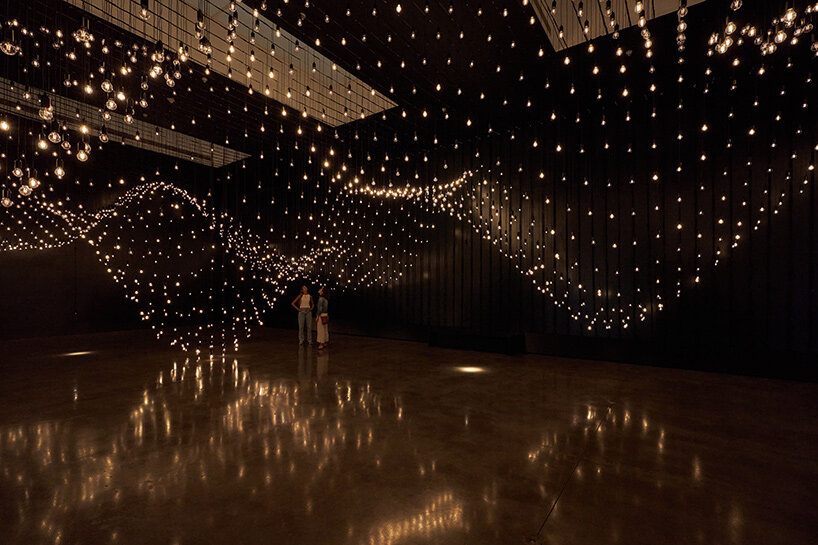 a landscape of ridges and valleys is formed by a field of hanging lights