Although the Instagram app for Android is bug-free for the most part, you may still encounter some issues while using it. You may often encounter issues like Instagram app crashing, Instagram stories not working, etc.
The good thing about Instagram is that its problems can be easily fixed. Whether you use the web version of Instagram or mobile apps, there are certain things you can do to improve your in-app experience.
It was recently noticed that some Instagram users were having trouble launching the app. Users have stated that their Instagram app keeps crashing on Android. So if you can't open the app or if the The Instagram app keeps crashing After a few seconds, continue reading the guide to the end.
Fix Instagram App Keeps Crashing
Instagram app crashing may not always be your phone's problem. It could sometimes be server related with an outdated cache. If your Instagram app keeps crashing on Androidfollow the simple methods we have shared below.
1. Restart your Android smartphone
The first thing you should do when Instagram isn't working or the app keeps crashing is to restart your Android device.
A simple reboot kills all background apps and processes. So if any process is affecting the functionality of the Instagram app, it will be fixed immediately.
2. Check if Instagram is down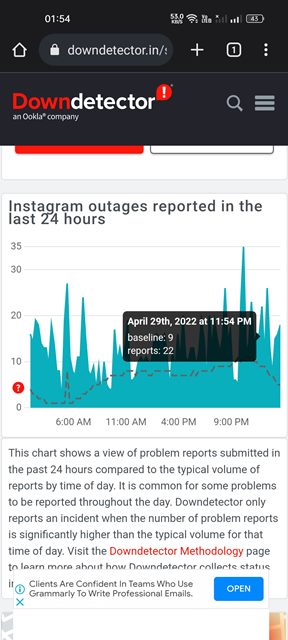 After restarting, open the Instagram app and keep using it for a while. If the app crashes after a few seconds, you need to check if Instagram is unavailable.
Like any other social networking site, Instagram faces occasional server failures. Most of the app's features will not work during server outages or maintenance.
To confirm if Instagram's servers are down, check the Instagram status page at Downdetector.
If Downdetector shows that Instagram has a server failure, there isn't much you can do here. You have to wait a few minutes or hours for the problem to be fixed.
3. Update the Instagram app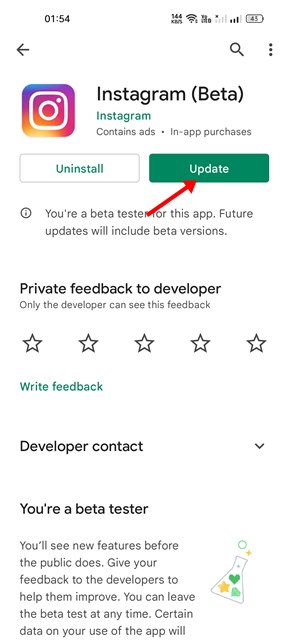 If the servers are not down and the Instagram app keeps crashing, you need to install the latest app update for Instagram from the Google Play Store.
The Instagram app may crash due to a bug that has been fixed in the latest version of the app. So it is always best to update Instagram app from Google Play Store.
Using updated apps also has many benefits; You can take advantage of the latest features and rule out security and privacy issues.
4. Force stop & restart the app
You don't have to force stop the Instagram app if you just restarted your phone. Force Stop is for those who want to refresh the processes related to an app running in the background without restarting their phone.
When you stop an app, all processes are freed from memory. Therefore, you get the same result as a reboot. How to force stop Instagram app.
1. First, long press on the Instagram app icon on the home screen and select "app information'.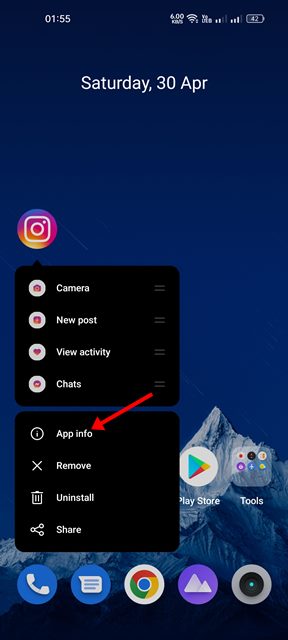 2. On the app info screen, tap force stop Button.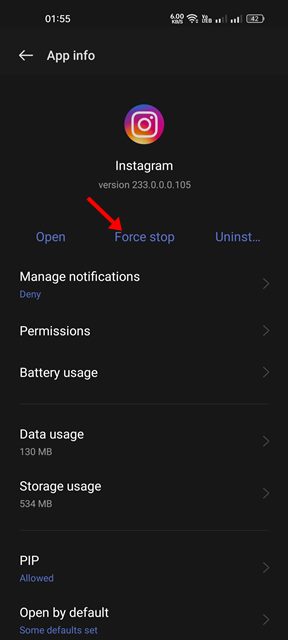 3. This will force stop your Instagram app immediately. When you're done, launch the app again from the home screen.
That's it! This is one of the easiest ways to fix Instagram app keeps crashing on Android.
5. Clear Instagram cache and data file
If all the methods failed so far, then you must try to clear cache and data of Instagram app for Android. How to clear Instagram cache data files on Android.
1. First, long press on the Instagram app icon and select "app information'.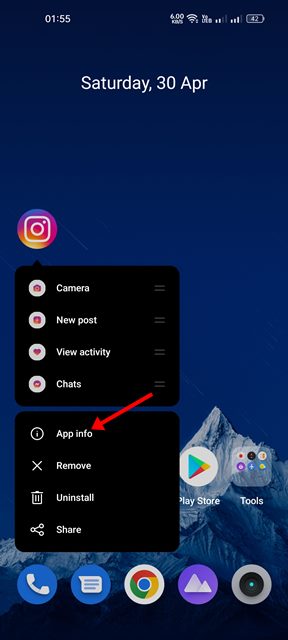 2. On the app info page, tap memory usage Possibility.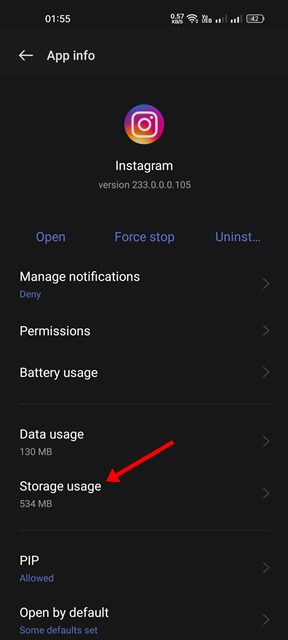 3. On the Storage Usage screen, tap clear cache Button. Also tap 'Delete data' if you have no problem logging back into the Instagram app.
That's it! It's that easy to clear app cache and data file from Instagram on Android,
6. Check the media file format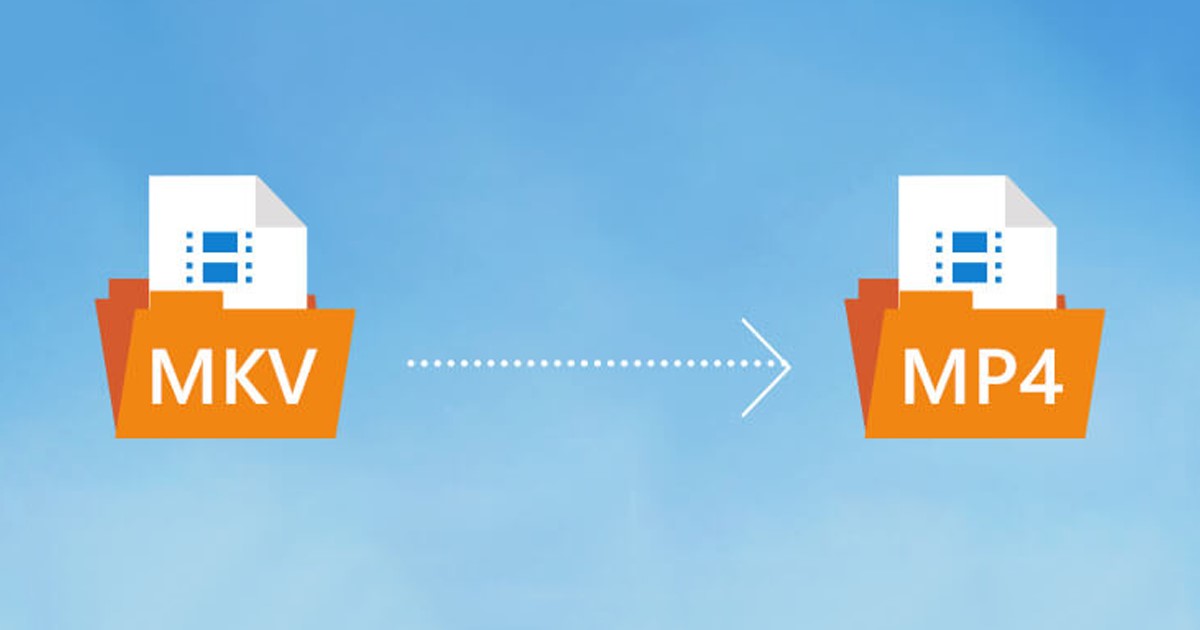 Although Instagram is a platform that depends on media files, not all of them are supported. You cannot upload certain file formats like 3GP, FLV, etc. to Instagram.
The app crashes when you try to upload the unsupported media file formats. Even if it doesn't crash, you'll see some error messages.
So if your Instagram app keeps crashing while uploading a file, check if the file format is supported on the platform.
If the file format is not supported, you need to convert your videos.
7. Reinstall Instagram app on Android
It's really a bit unlucky when you've come this far. If the Instagram app is still crashing on your device, you should reinstall the application.
To reinstall Instagram, long press the Instagram app icon on your home screen and select "Uninstall'. This will uninstall the app from your device.
Once uninstalled, open the Google Play Store and install the Instagram app again. It's that easy to reinstall the Instagram app on your Android. However, reinstalling Instagram will remove all your saved data from your phone.
So if you don't remember your Instagram credentials, make sure to recover them before reinstalling the app from your Android.
8. Contact Instagram support team
We are sure that the Instagram app keeps crashing issue could be fixed if you followed all the methods. However, if the methods given below didn't help you, then the only thing you can do is to contact Instagram customer support.
Instagram has an excellent support team that can help you with any issue. You can contact them by message or email and explain the problem.
The support team will consider your feedback and address your issue. If the problem is from their side, it will be fixed in the next Instagram app update.
Also Read: How to View Instagram Stories Anonymously
It is easy to fix Instagram app keeps crashing. A simple restart is usually sufficient. We have shared all the ways to fix an Instagram app that crashes on startup. If you need more help fixing Instagram issues, let us know in the comments below.