In a sign of how screwed up we are as a society, some Gen Z parents refuse to allow their children to believe in Santa because they will be "traumatized" when they find out he doesn't exist.
Get out the sausage board, we need all the cheese for this wine.
The hashtag "SantaIsntReal" is trending with tens of millions of views on TikTok as Gen Z thinks they are better than everyone else and wants to screw up Christmas of all things. Fear not, Gen Z parents are here and they have ALL the answers!
Some of the TikTok comments are pretty absurd.
OPERATION SANTA: USPS NEEDS MAIL ADOPTERS TO HELP SANTA FULFILL HOLIDAY WISHES
One person made a video that got tens of thousands of views letting everyone know they told their 3-year-old that Santa Claus wasn't real. "Telling kids that Santa is real is a lie, and I don't believe in raising my kids on a lie," Sierra McKenzie told the New York Post.
Another mom commented, "I don't want my kids to think that they have to behave a certain way or that they're 'naughtier or nicer' than other kids because of Christmas presents."
Gen Z parents argue that it's very traumatic when kids eventually find out Santa Claus isn't real.
THE STORY OF SANTA CLAUS, HIS RED SUIT AND OUTSTANDING POP CULTURE MOMENTS
Um, Santa Claus has been around for CENTURIES and I think people have done well. We survived. I don't see an overwhelming majority of baby boomers or millennials in therapy based simply on finding out Santa didn't exist when they were 9 years old.
Gentle parenting is a new trend in parenting
Other parents said they don't want to instill the fear of Santa as an omniscient, judgmental figure who will punish you if you're naughty and not nice. They would rather choose what is becoming increasingly popular and known as "gentle parenting". This is the case when parents try to raise children by encouraging kindness and respect rather than threats. Essentially, they want their children to be good people just to be good.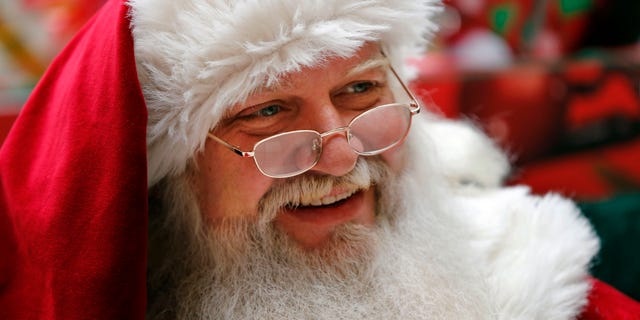 The "let's all be nice to each other" argument has also been used for centuries. And do you know what became of it? A whole lot of people who have committed terrible atrocities throughout world history.
I expect that those parents who preach about not lying to their kids about Santa will then lie to them about SOMETHING for the rest of their lives. If they want to start their moral path, they have to do it across the board. Let us know how this works for you.
THE CHILD FEELS RELAXED WHEN EVERYONE OTHERS IS CELEBRATING
One of my favorite quotes in the Post article comes from child care expert and author Sarah Ockwell-Smith.
She told the outlet that it's important not to use Santa in a threatening way. "The idea of ​​an all-seeing, judgmental, mythical being spying on children is quite traumatic," Smith said. "It's no surprise that so many children cry when they meet Santa."
Eh, no. They cry because they are in an unfamiliar situation and that's what children do – they cry.
JOSH TURNER ON FAITH, HOLIDAY TRADITIONS AND HIS KING SIZE MANAGER CHRISTMAS SPECIAL
Even children go totally crazy when the Easter Bunny visits. The Easter Bunny isn't the same "alert, all-knowing" Santa Clause seems to be. So what's the argument as to why children cry when they see him? Exactly. It's because they don't know what the hell is going on because they're kids!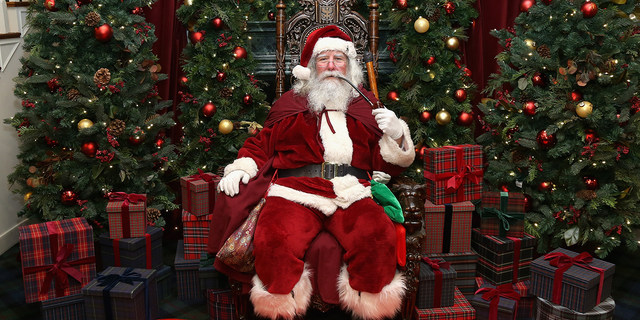 I particularly remember a moment from last summer when my six-year-old niece was a brat. Nothing my sister or brother-in-law would do would calm her down and she just raged. So what have I done? I said she'd better be nice and stop acting up or she won't get any presents from Santa for Christmas.
Do you know what happened?
She started acting IMMEDIATELY.
Is it wrong to use a mythical person as a punishment? What about parents who buy their kids everything and refuse to tell them "no"? I find that much more disturbing than believing in Santa for a few years.
STOP NEEDING KIDS THE FUN
Bottom line, there's this participation trophy, everyone gets a "Congratulations!" Mindset does irreparable damage to our future generations.
Parents are doing themselves a disservice by trying to isolate their children and painting the world as some kind of utopian "everything is fine!" Place. If you stand for nothing, then you stand for nothing and that only allows for chaos. We see it in the breakdown of law and order in many cities across America. Criminals – especially younger ones – see that their actions have no consequences. It starts with robbing a CVS or an Apple Store and only escalates until they commit something much worse.
4 TIPS FOR RAISING CONFIDENT CHILDREN: EXPERTS FOR PARENTS
To take the #SantaIsntReal counterargument even further…
I would argue that you have now stopped your child from being a part of what many other children are participating in. Maybe you are the one screwing it up by not giving your child the opportunity to BE A CHILD and experience Christmas and Santa Claus with your child.
When the other kids are talking about Santa Claus and making their Christmas lists, your child will either hate themselves for being left out. Or they'll be a total jerk and tell the other kids that Santa doesn't exist. Then these parents will hate YOU.
You now have an annoying know-it-all kid that no kids want to hang out with, and you're hated by every parent in the group chats.
Congratulations. Hope it was worth it. Ironically, about Santa Claus.
More articles by Mike Gunzelman at OutKick.com