Erik Behrens' Al-Wahda Arcs: Bridges Between Qatar's Past and Future
Qatar The most prominent landmark, the Al Wahda Arches, soar to a height of 100m, transforming a generic infrastructure corridor into an integral part of the nation's identity and one of the most iconic public artworks in the world. Designed by German architect Erik Behrens for AECOMthe dual steel Arches wind across the Lusail Expressway as a unifying symbol of the country's nationalistic pride, forward-thinking vision and rich pearling heritage.
Best experienced in motion as travelers pass through the Al Wahda transportation hub, the sculpture appears to kinetically transform into dynamic displays of changing light and perspective to create an unforgettable kinetic viewing experience.

Al-Wahda Arches | Image courtesy of Ashghal
Towering steel arches form a monumental gateway
Erik Behrens' immersive Al Wahda Arches redefine the concept of a memorial to a new level, transcending traditional figurative objects and mere structural brilliance. The public artwork is an elegant fusion of neo-futuristic design with traditional beauty, inspired by the ring and net of Qatar's traditional pearl diving bags and the country's proud maritime heritage.
During the day, the cable mesh with over 500 sequined cable clips creates a dynamic shimmering effect as it reflects the sunlight reflected off the Arabian Gulf. At night, the arches light up the Doha skyline and seem to jut out of the ground like the scuba bags that were once used to pry pearls from the water.
With an immersive element, the German architect promotes a distinct dynamic interaction between the Al Wahda Arches and the viewer. As drivers approach the intersection and drive around, cross, or drive through, they experience a cinematic viewing experience. The sculpture continuously changes its shape and appearance from every changing angle, creating a poetic kinetic experience.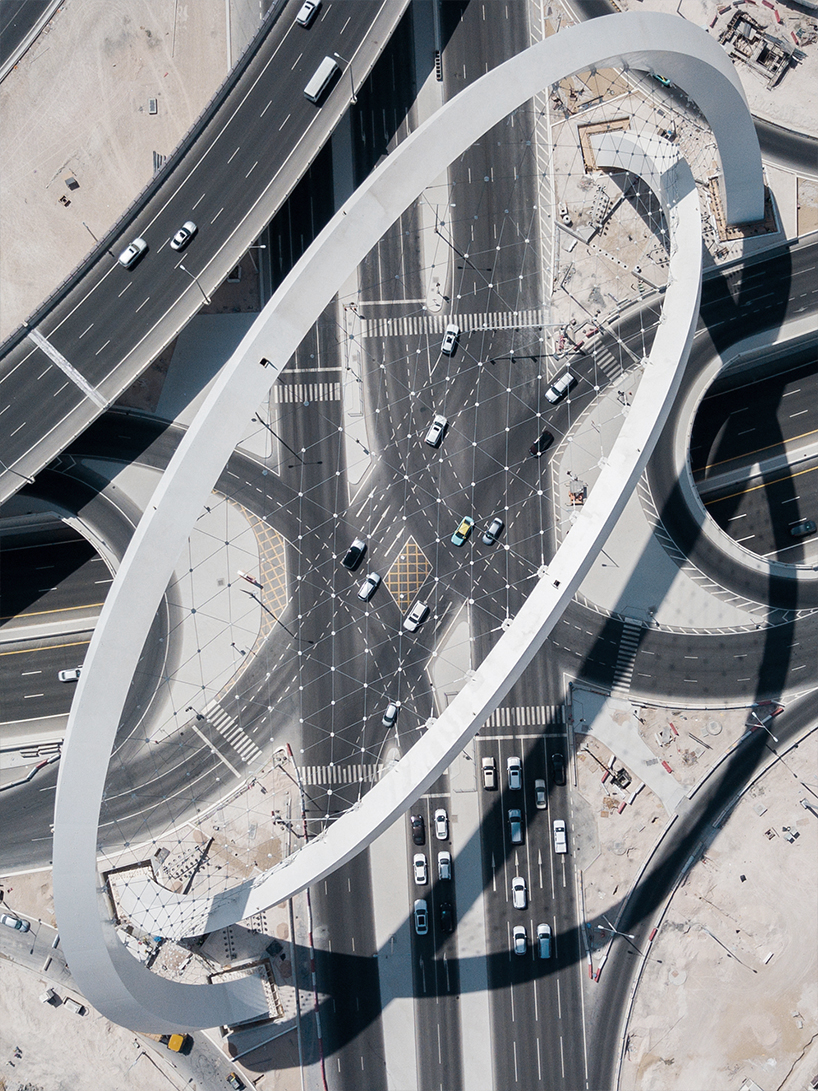 the 100 m high arches span the Lusail Expressway | Image courtesy of Ashghal
a nationalist identity symbol
The structure was completed in 2020 amid the Gulf blockade and the diplomatic crisis that followed. In difficult times, it fostered a sense of community and became an optimistic symbol of identity, solidarity and the nation's ability to move forward and achieve its vision. Additionally, the sweeping, intertwined arches are at the intersection that acts as a gateway between Qatar's historic city and Lusail – its new emerging hub of innovation.
To the AECOM, Erik Behrens conceives the form of the sculpture as a new monumental icon, consisting of two inclined steel arches and a connecting network of cables. The large arch spans 147 meters and is almost 100 meters high, while the smaller arch is 140 meters long and 78 meters high. Each arch is inclined at 20 degrees, while the arches' foundations are located within traffic islands on either side of the underpass and crossing.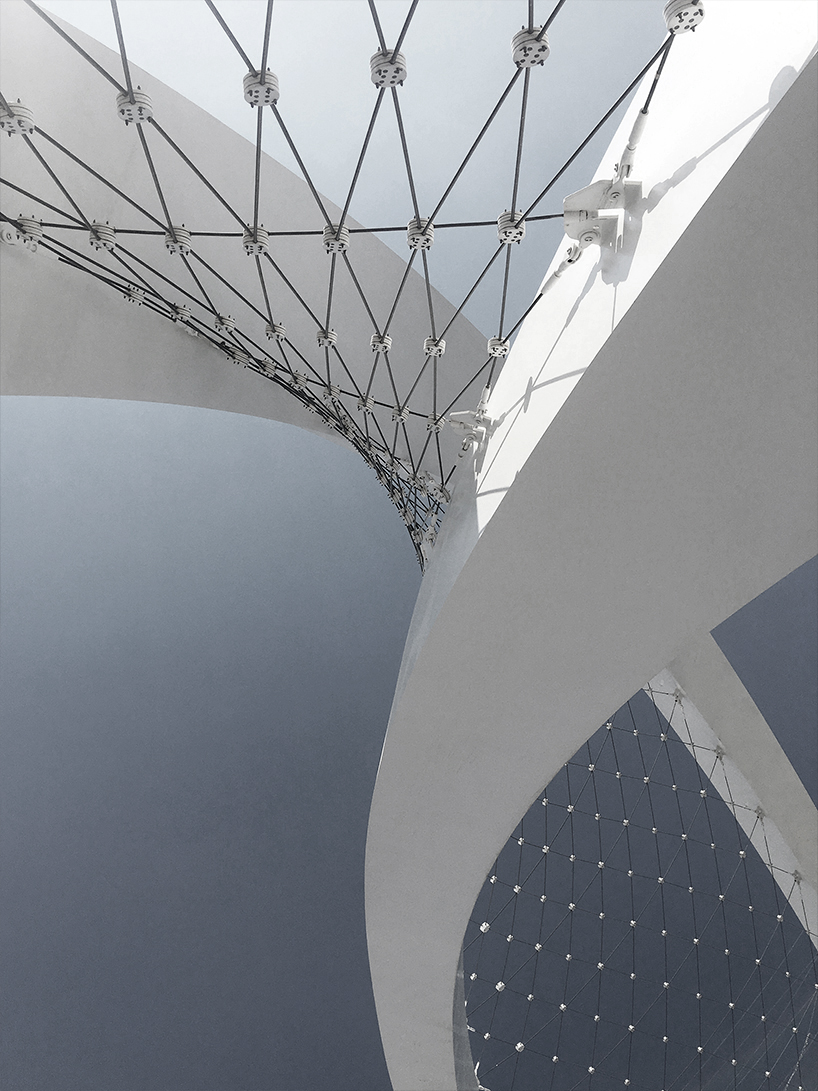 two inclined steel arches are connected by a rope net | Image by Erik Behrens